South African woman Sisol\'s claim that she gave birth to ten births has aroused all concerns.
Last week, Sisol was sent to the psychiatric ward of the local hospital for examination by the medical team. According to foreign media reports, after medical evaluation, Sisol was not pregnant at all.
According to a report by the New York Post on the 21st, a medical evaluation conducted by a local hospital confirmed that Sisol was not pregnant and there was no scar from a caesarean section. Sisol's lawyer, Refilo Mocoena, said: "Sisol initially refused to be forced to be sent to Tambisa Hospital for a psychiatric evaluation. She insisted that she was of sound mind.

Sisol\'s partner Tabor also doubted whether the children really existed. Taborho's family said in a statement: "Tebho has tried to visit his girlfriend many times, but Sisol has not revealed the whereabouts of her and the children. Unless otherwise proved, the relationship between Teboho and Sisol No ten births were born at all." The local health officials also stated that there are no records of the births of ten births in any local private or public hospitals.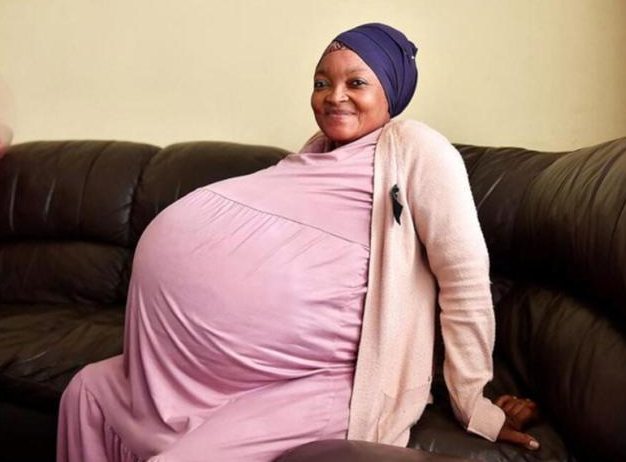 This news looks very embarrassing.
There should be a problem with Sisol\'s mental health, so we must be wary that we must treat our mental illness/mood illness correctly. Modern people\'s lives are getting more and more stressful, and emotional diseases are common, but emotional diseases can also be fatal. We really cannot ignore our own emotional needs. If you have any frustrations that cannot be resolved, you must confide in others.
The latest statistics released by the World Health Organization (WHO) show that the total number of patients suffering from depression in the world is about 322 million, and the global population of depression patients is estimated to be 4.4%. Among them, there are more female patients than men (5.1% and 3.6% respectively). %). Of these patients, nearly half live in Southeast Asia and the Western Pacific, including India and China.
In addition, a study on the incidence of global depression] shows that in the Middle East, North Africa, Sub-Saharan Africa, Eastern Europe and the Caribbean, more than 5% of the population suffers from depression. East Asia has the lowest prevalence of depression, followed by Australia/New Zealand and Southeast Asia. The country with the most severe depression is Afghanistan, where more than one-fifth of the people suffer from depression.


DongPin Medical Equipment Co., Ltd. is a conscientious enterprise, and we are committed to serving the crowd. I advise everyone here, depression is not terrible, as long as you dare to speak out, someone will definitely help you.
Please believe in hope tomorrow. The DongPin gynecological bed may be the most reassuring device.