Engineering case-Texas Physiotherapy Health Center
Project Type: Physiotherapy and Chiropractic Project
Procured products:
Electric physiotherapy chiropractic bed (multi-position adjustment, suitable for body massage treatment)
Mobile 3-layer tool cart (3-layer design can place auxiliary tools such as essential oils, massage creams, etc.)
Simple and stylish office desk (one-stop shopping for commercial furniture needed for the Qike room)
Lightweight doctor seat (with wheels, with lifting adjustment, comfortable and durable)
DongPin physiotherapy chiropractic bed DP-8231 Applicable places:
Physiotherapy Center|Rehabilitation Treatment Center|Massage Shop|Spa Center|Beauty Salon|Hospital Department|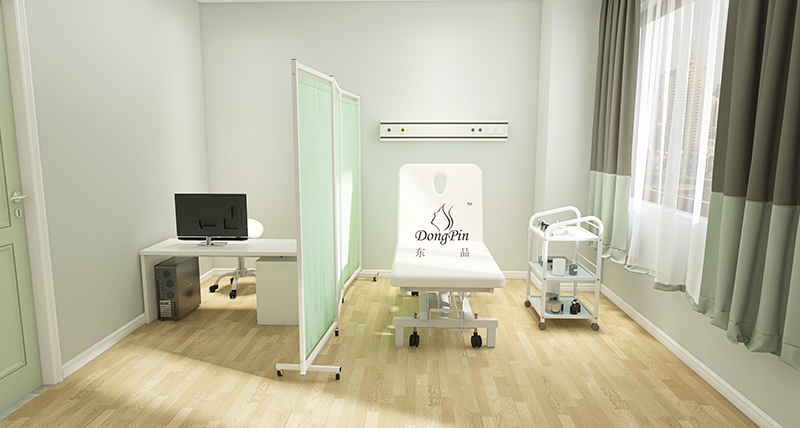 Recommended reason:
The sub-health of modern people is becoming more and more serious, and the body of fitness is the capital of revolution.
People like nowadays pay more and more attention to health and conditioning their bodies.
If you join the physiotherapy and health care industry, you must first prepare the furniture for the store.
A good, comfortable physiotherapy massage bed is your first step towards success.
The bed is a tool that all your guests will use, so ensure that the quality is satisfactory.
DongPin's physiotherapy chiropractic bed is the best choice for your rehabilitation center|health center|spa center|massage center|.