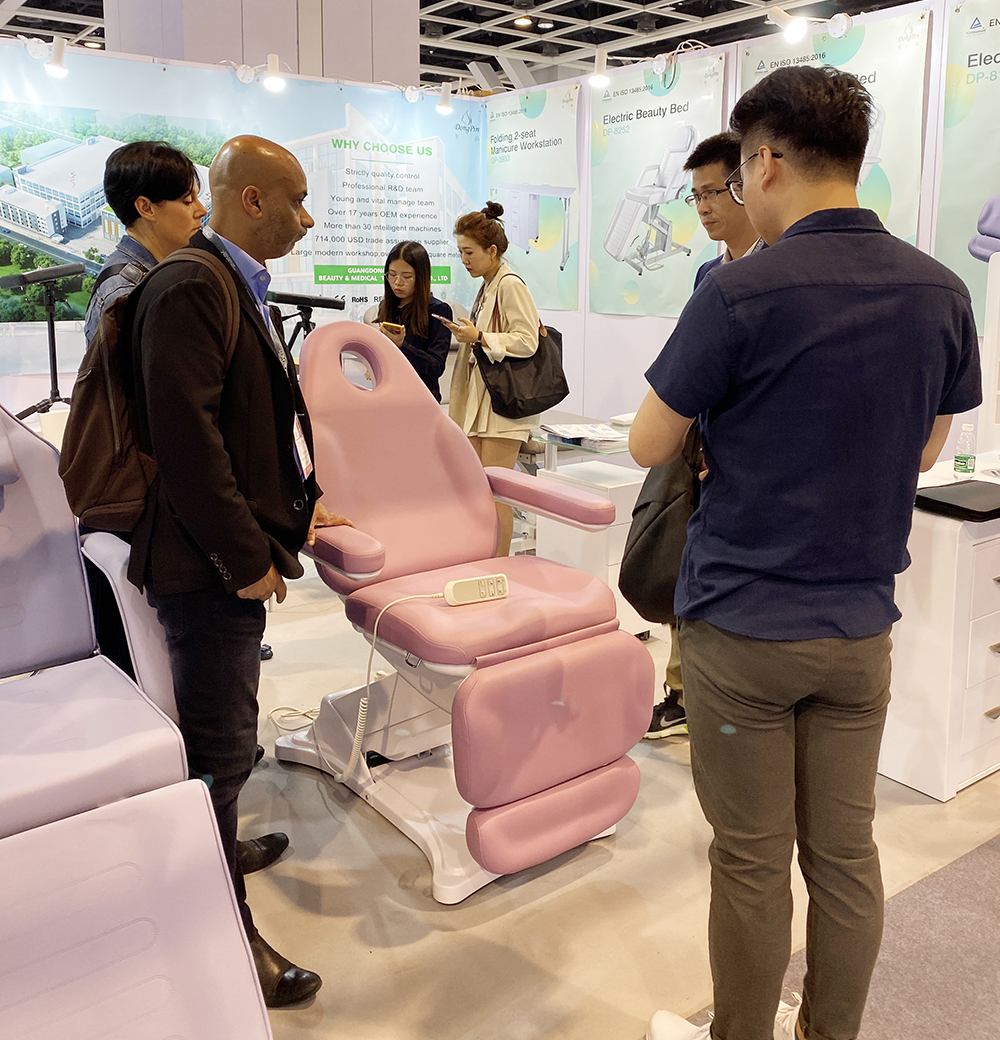 Dongpin professional electric beauty bed, adjustable hydraulic massage bed, portable folding facial bed. US overseas warehouse direct delivery.
Guangdong Dongpin Beauty Medical Equipment Co., Ltd. was established in 2002 and is a professional manufacturer dedicated in beauty equipment and ODM programs.
Factory scale of 20,000㎡, 4 main automatic production lines, with quality control inspectors throughout the whole production from incoming material to assembly.
We have worked with some distributors in Spain, Poland and North America throughout the years, and we are still growing.
2019 Hong Kong Asia-Pacific Beauty Show COSMOPROF officially opened Dongpin Medical Beauty Hardware Equipment will show you the status of the exhibition in real time.
Visitors are enthusiastic and are very interested in Dongpin\'s products.
The exhibits at this exhibition include: electric beauty chair, manicure table, medical bed, master chair and so on.
Buy samples on site and get more discounts.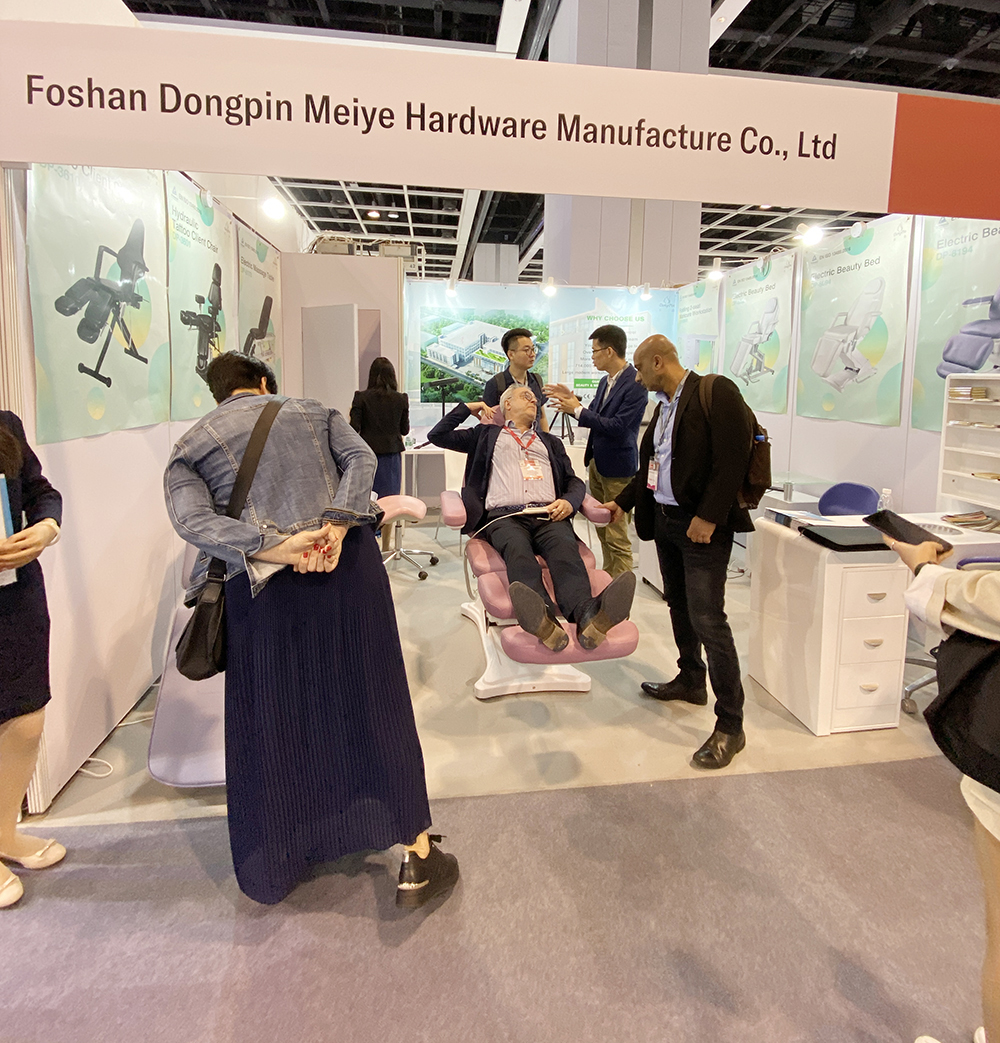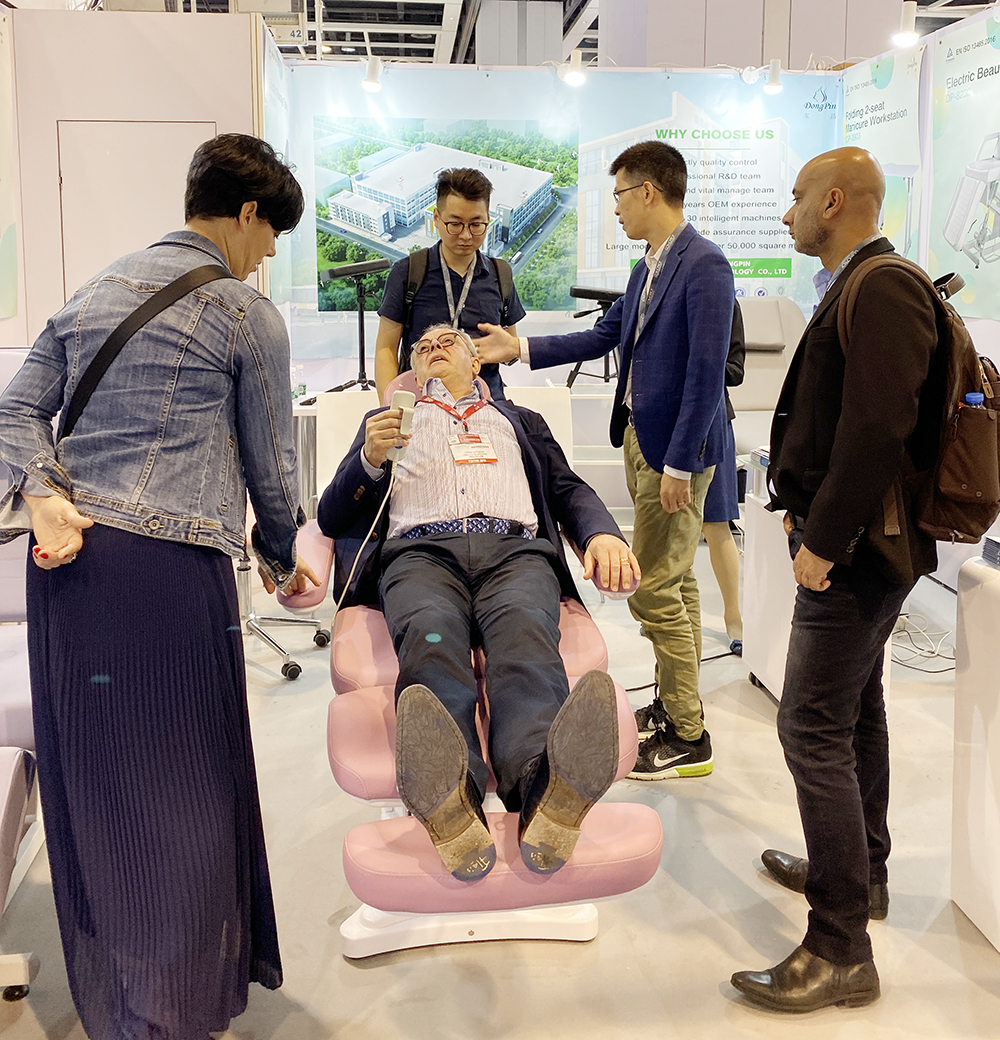 [Latest Notice] (Updated on November 13, 2019)

Cosmopack Asia and the Asia Pacific Beauty Show are open as scheduled today and are open as follows:

Cosmopack Asia: 10.00-18.00 (AsiaWorld-Expo)
Cosmoprof Asia Asia Pacific Beauty Show: 09.30-18.30 (Hong Kong Convention and Exhibition Centre)

Airport Express Line:
The Airport Express will operate normally between Hong Kong, Kowloon, Tsing Yi, the Airport and AsiaWorld-Expo.

Free to wear a comb bus:
Exhibitors and visitors may consider using the free-to-comb bus arranged by the conference. Please refer to the introduction link for the free bus schedule.

City boarding service:
The urban check-in service at Hong Kong and Kowloon Station will remain normal. Please use the boarding service 90 minutes before your scheduled flight departure time.