It is believe that it might be the most adjustable chair out there right now.If you service a wide range of clients who may find themselves a little awkward in traditional chair massage positions, this is a great options. You can adjust everything. Really.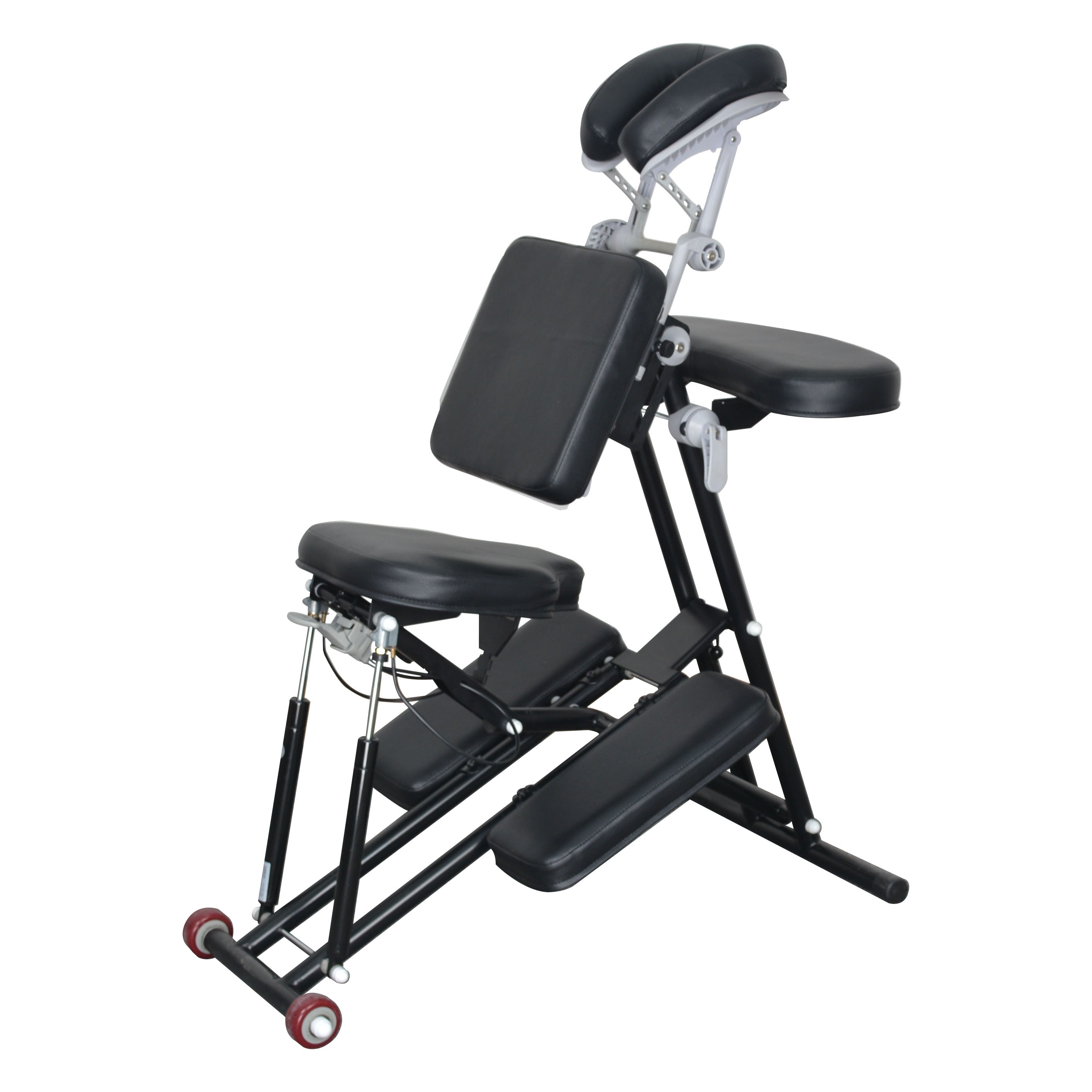 Firstly,The angle of the face cradle and armrest is adjustable.The leg supports come right off for those who are injured, post-surgical, or elderly and so on.The height of the seat is adjustable and the angle of the seat is adjustable which important when you take the leg supports off so your client doesn't slide down onto the floor.Besides,the chest support slides up and down and the angle is also adjustable to accommodate larger clients who might,otherwise, feel uncomfortable.What is more,the high of the hand pad is also adjustable which is good for massage therapist to act on the body with pressure. Finally,This customization allows you to comfortable treat clients from four-foot-six to six-foot-six. And with a working weight of 600 pounds, your chair can safely support a wide range of body types.
It's a very mobile chair with offset wheels on one end, making it easy to tilt and wheel around like carry-on luggage. At only 19 pounds, it's fairly easy to carry and the included carrying case has both a padded strap and cutout in the bottom so you can make use of the wheels. It folds up flat with only a few movements and has a locking mechanism to keep the chair from unfolding as you carrying it.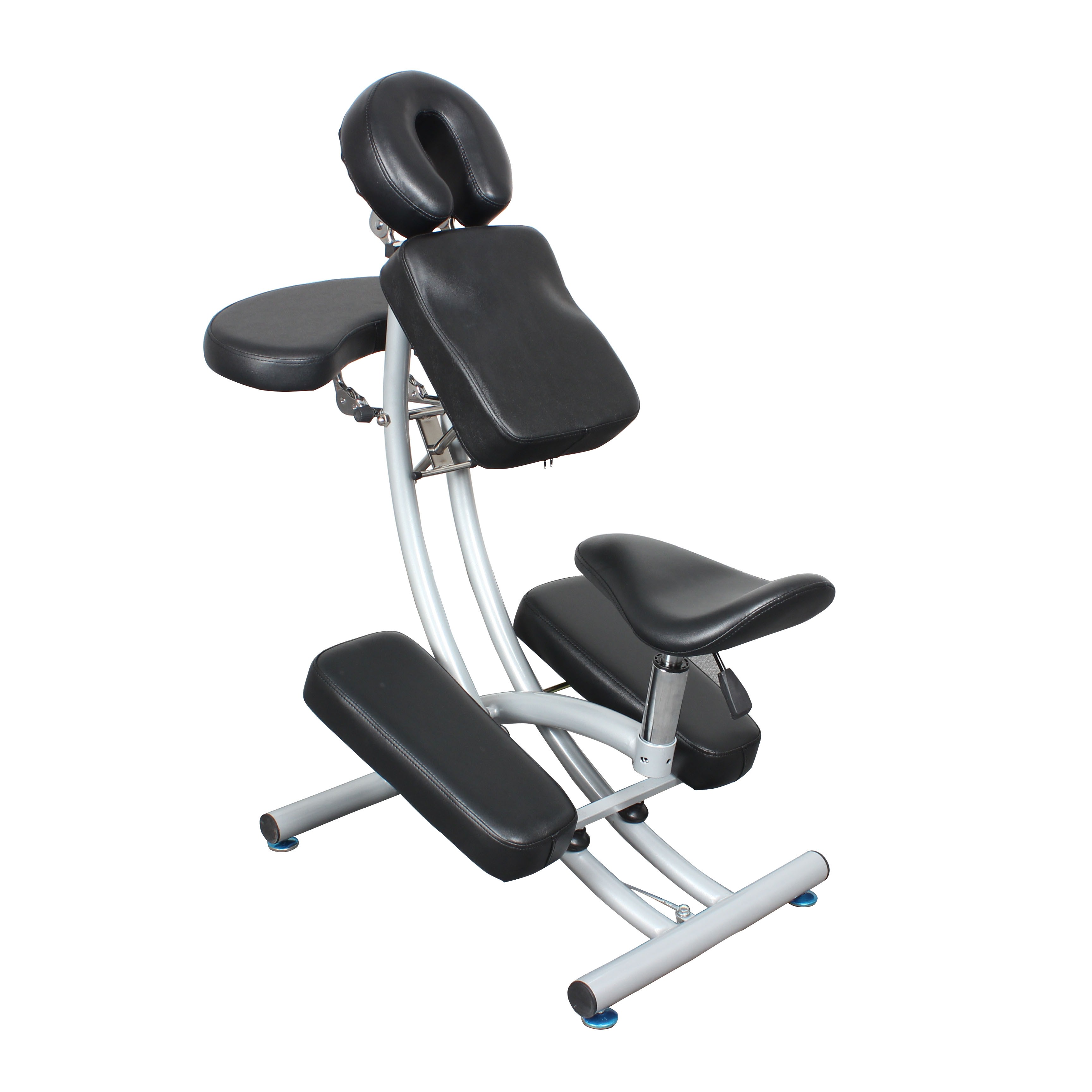 Anyway,it is the best option.Do you want a further knowledge about this massage chair,Just contact us.