Relying on

medical equipment

, the fattest person in the world loses 660 pounds
Who is the fattest person in the world?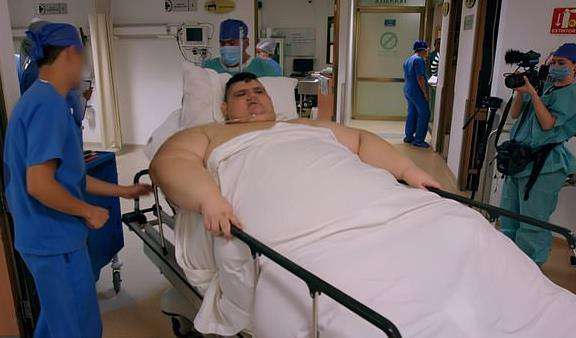 The 35-year-old Mexican Juan was named the world\'s fattest man by the Guinness Book of World Records in 2017,
reaching 1302 pounds at his heaviest weight. Because he was too fat, he couldn\'t live normally like an ordinary person.
He could only lie in bed every day and couldn\'t leave the room alone.
Because he was overweight, Juan was at risk of death at any time, and his parents could not take care of him for life,
so he called up the courage to ask a doctor.
He lost weight through a combination of surgery and special treatments and dieting.
Now he weighs only 520 pounds and can walk normally with the help of a cane.
After losing weight, Juan was very happy. He said, "Every day I can raise my arms, get up, drink water, go to the toilet,
and feel good about myself. I can do more activities in the future, and it will be better to take care of myself."
Dongpin Medical Hardware Co., Ltd. can provide rehabilitation equipment for major medical institutions.
Customized rehabilitation equipment for operating beds, wheelchairs, walking sticks and more for obese people.
Dongpin has many years of ODM / OEM experience. We have a large professional team to provide you with professional R & D advice.
We are a professional manufacturer for Medical Rehabilitation Products, Hospital Furniture and
Other Medical Care products. Our company & products are certified by ISO 9901, ISO 13485, CE,
FDA etc. Which products shipped to all over the world such as Europe, USA, Australia, Southeast
Asia, Middle East, South America and Africa etc.
Our main product range: Walking Aids Series (Rollator/ Walker/Cane), Bathroom Safety Series (Raised Toilet Seat/
Shower Chair/ Commode Chair/ Obstacle - free Armrest), Electric and Manual
Wheelchair Series, Electric and Manual Hospital Beds Series, Other Medical Care Products Series.