DongPin\'s new gynecological bed comes out in 2021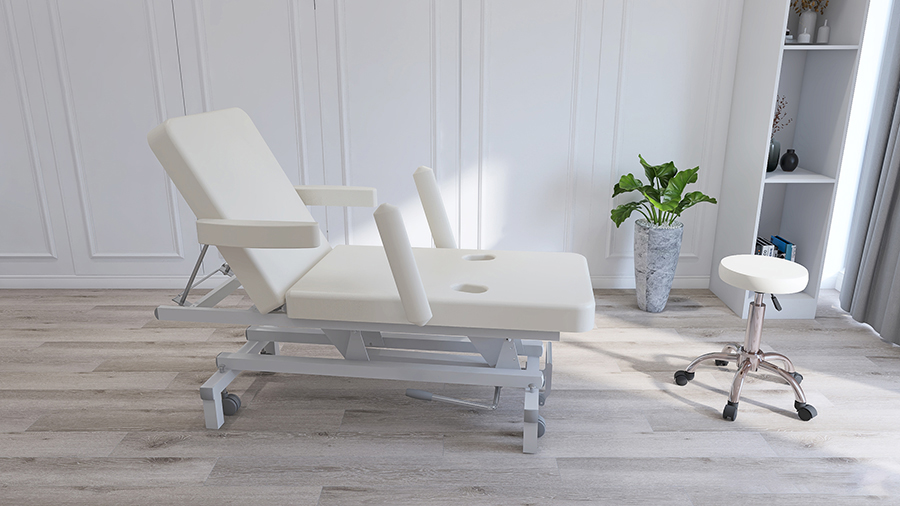 Ideal for general or professional examination tables
The test bench is characterized by its simple and clean design. These tables have two, three or four parts, which can provide adequate support for medical staff during general and professional examinations according to the patient's different positions and various available accessories. As the table has 6 or 8 cm thick padding, it can ensure the best comfort and safety for the patient. The cushions are inclined at right angles to provide a wide bed.
The interior of the inspection table is made of top-grade artificial leather that is resistant to water and fire. Because the tape and weld at the bottom are completely sealed. They prevent any liquid from penetrating, thus simplifying the maintenance of high hygiene standards.
The smooth surface and seamless padding of the table base make it easy to clean the gynecological examination table. The plastic cover made of durable ABS plastic can protect important parts of the table. Since there is no screw fixation, the surface is completely smooth. In addition, it is also coated with a scratch-resistant gloss oil coating, so it can be wiped with water and soap.
The sturdy base and standard weight of 250 kg ensure that the list is completely stable. Hydraulic or electric height adjusters enable you to ensure convenient and safe access for patients and adjust the working height according to your needs. The table is partially supported by gas tree branches. In some models, they are electric, which simplifies the placement of patients (especially overweight patients). The inspection table is firmly placed on the four rubber feet, but it can be moved easily thanks to the retractable casters. Due to the integrated shock absorber, the release and lifting of the casters becomes easy.